azblond
Senior Member
since 07-01-99
Posts 651
The Steamy Desert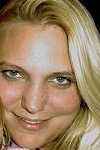 | | |
| --- | --- |
| 0 posted 07-14-99 03:09 AM | |
---
Growing Up

At 5 years old the greatest joy I knew
Was to receive a bit of praise from you
And maybe a token toy from the store
Which for that moment I would adore

At seven years my wants did change
My priorities I did rearrange
Friends came first, the teacher knew best
But still I loved you above all the rest

At ten my best friend discovered boys
We traded secrets while playing with toys
I'd blush at just the thought of you knowing
My secrets from you began growing

At thirteen you were suddenly so unfair
You wouldn't let me go anywhere
My friend's parents were all so cool
I'd hide when you'd pick me up from school

At sixteen you let me have my first date
I broke your rules and stayed out late
The look of relief when I came home
I wanted you to know I was already grown

At eighteen I graduated and moved
The adult in me ready to prove
I didn't need you standing by
(But how many times I called you to cry)

At twenty one I was married with child
You pointed out I was still a bit wild
Lectured on what a settled woman should do
So I left him and moved in with you

Six years since then have come and went
So many things passed in that time spent
And now I finally have come to see
You are who I want to be.

This poem is dedicated to my Grandmother, the one who raised me, mended my broken heart, and taught me what it is to be a self reliant woman. I love you Grandma.


------------------
For sometimes when the Darkness falls, we must surrender, take what is ours, and give what we can, and always remember love is somewhere waiting...