Ladycat






Senior Member
since 07-05-99
Posts 809
At the edge and a doorway,TX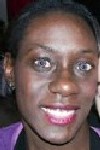 | | |
| --- | --- |
| 0 posted 07-13-99 02:29 PM | |
---
Here I lay
Silently
In the arms of my lover
Across the room
I hear you cough
I want to flee to you
Hesistation overcomes me
Friend
Long lost friend

Memories of things from long ago flood my mind
Holding hands, kissing, teasing, reading together
Now here I am with a new love
There you are with nothing
Still I have to leave you behind
Friend
Long lost friend

It's as if the Gods made you for me
How can I be so cruel?
Tonight I shall hear you wheeze again
I wish I could help you
Just one more time to tell you I Love You
You are sick
Should I leave my lovers side
Like a bandit in the night
I steal away
Friend
Long lost friend

Your heart luminates brighter than any I have ever known
What should I do?
Where should I go?
Pack my bags and runaway
Leave these feelings behind that will only get me in trouble

One day I shall return
To have one greet me at the door
I know it will only be you
Friend
Long lost friend
Just as one night I lost myself
I will find myself in you once more


"There are nights when the wolves are silent and only the moon howls."
-George Carlin
Love,
Lady


------------------
Live in my world just once and you'll find yourself enraptured.