azblond
Senior Member
since 07-01-99
Posts 651
The Steamy Desert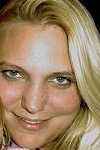 ---
Awareness

In a little town nestled away
No more do the children play
The pied piper led them all astray
He called himself Cocaine.

The townsfolk thought they were immune
To the disease that left cities in ruin
But the piper sang a different tune
He called himself Denial.

No one is safe once he plays for you
He feeds upon the meek and mighty too
Hooked once, thereís nothing to do
He called himself Addiction.

In a little town nestled away
They chased the nasty piper to bay
But once itís over you only can say
Awareness is the key.


------------------
Let my words fall first upon deaf ears before a closed mind...