azblond
Senior Member
since 07-01-99
Posts 651
The Steamy Desert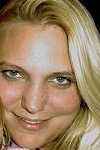 ---
The Contest

Endless hours sitting here
Waiting for you to call
The phone brings its deadly ring
My world begins to fall

Positive-the results came back
And now our lives have changed
When only days ago we laughed
Life is now so deranged

There is no way this can be true
No way something this bad can be
We lived our lives about the same
Yet now you have HIV

You've been my best friend all my life
We have done everything together
The thought that I could loose you now
I thought we would live forever

The list we must make…it makes me sad
We slept with so many guys
Our contest in fun is now a sad truth
In the end here somebody dies

We were young and having the time of our life
Until you began to get sick
I cannot believe this is all true
Please let it be a mean trick

A contest, that contest, it makes me ill
I can't believe what we've done
Something is taking you away from me
It was supposed to just be for fun

Newly divorced, and broken hearted
We thought we'd give free love a chance
Make sex a game to protect us from hurt
We could live without romance

But live you may not, why is it you
How did it not happen to me?
My friend I love you, I am so sorry
How can this possibly be

I'm sitting so numb, the words still ringing
My life feels so full of dread
Your children, your family, what did we do
You have so much still ahead

I guess the moral for all of those out there
Be careful, I've learned something true
Make sex be for love, make love be for life
Or this could happen to you.


------------------
Let my words fall first upon deaf ears before a closed mind...