azblond
Senior Member
since 07-01-99
Posts 651
The Steamy Desert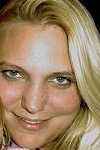 | | |
| --- | --- |
| 0 posted 07-09-99 01:50 PM | |
---
First Date or The Tale of Katie and Royce

Katie dressed a thousand times
Before she found the perfect choice
She was ecstatic to say the least
Tonight was a date with Royce

She still could not believe her luck
The football captain asked her!
Then kissed her gently on the lips
To let her know he was sure

She combed her hair again and again
Applied lipstick…the "smudge proof" type
Asked her Mom if she looked "okay"
Mom laughed at all her hype

She checked the time…hmm…he's a little late
She began to pace the floor
Then felt her heart quicken its pace
Royce was at her door!

She kissed her Mom and Dad goodnight
Confirmed her curfew of eleven
Then Royce opened the car door for her
And she felt like she was in heaven!

He drove her up to Lookout Ridge
Assured her the movie would wait
Then began to try and unbutton her blouse
Telling her this was fate

Katie fought with all she could
She could not keep him away
He stole her innocence in that car
And told everyone the next day

Katie's head was hung in shame
The snickers were so cruel
The price she paid for just one night
One date with someone "cool"

She never said "yes" to the deed he did
The torment she went through
She couldn't tell a single soul
She did not know what to do

She finished her year in school alone
No friends, no dates, no pride
Everytime Royce would pass her by
She would turn and hide

In silence she suffered all alone
Until one day she saw Royce and her sister
In gaping agony she watched
As Royce leaned over and kissed her

She tried to warn her of what could be
But sis just wouldn't hear
"What happens now because of me,
because of all my fear"

Katie cried as she told her tale
But by now no one believed her story
Until finally someone else came forward
A timid girl who's name was Laurie

Then forth came Lisa, Tanya, and Jane
All girls who lived the nightmare too
Royce was taken off to jail
The nightmare confirmed to be true

On helpless girls Royce did prey
Until someone finally spoke aloud
The price they paid just to fit in
To be part of the "in" crowd

Royce no longer can do his deed
In the back seat of cars
His life is spent staring out
From behind prison bars.


------------------
Let my words fall first upon deaf ears before a closed mind...