azblond
Senior Member
since 07-01-99
Posts 651
The Steamy Desert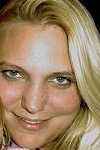 ---
Unfallen Teardrops

Sleep wonít come in this house alone
So I sit staring at the clock
Wondering where you are right now
Oh, if these walls could talk

I came home to find your things all gone
You moved out when I wasnít here
Were you that afraid to see me again?
I canít even shed a tear

I honestly can say I didnít see it coming
Even on the nights you never made it home
I made excuses for all your indiscretions
A man needs his space to roam

So I sit and stare with the phone in my hand
Sure that soon you will call
Thereís no way you would not say goodbye
And still, no tears do fall

Iím numb with exhaustion, reality, emotion
Youíre really not coming back
My vision is blurred by sleep deprivation
A love fallen through the crack

How much more should I have given you?
I wish that I could just cry
But my hearts too broken by your desertion
Tears scar my heart as I sigh.


------------------
Let my words fall first upon deaf ears before a closed mind...