Balladeer
Administrator
Member Empyrean
since 06-05-99
Posts 26302
Ft. Lauderdale, Fl USA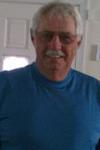 | | |
| --- | --- |
| 0 posted 07-07-99 10:18 PM | |
---
(Sloppy Joe's in Key West was Hemingway's favorite bar at the height of his writing career. This is a depiction of what would happen if Ernie were to rise and see the old waterin' hole now......)

Why, hello, Ernie! Been a while
Since you have stopped by here.
Sit down on your favorite stool
And let me pour the beer.

We heard that you were dead but
'Round here everybody knows
That, if you ever reappeared,
You'd come to Sloppy Joe's.

What's that? There's been some changes?
It's a while since you been gone
And nobody knows more than you
That life keeps movin' on

New babies come and old men leave
'Cause that's the way life goes,
But Time stands still for men like you
And bars like Sloppy Joe's.

The music? Well, they call it rock.
Not much more I can say.
I know it's not the mellow tunes
We handled in your day...

But the college kids who fill the bar
Aren't hep to none of those
So we adjust and stay alive
With this - at Sloppy Joe's.

All the people in here now
Are from the tourist boats.
Whatsamatter, Ernie?
You got something in your throat?

Have another beer. In days gone by
Your arm was never slow.
Many a day from dawn to dusk
You spent at Sloppy Joe's.

Want a bite to eat? A little snack?
We built a restaurant
Right in the corner at the back
With anything you want.

Burritos, nachos, tacos
For the benefit of those
Who build an appetite while
Spending time at Sloppy Joe's.

But let me tell you, Ernie,
Although time goes marching on
We never for a second have
Forgot our favorite son.

The genius of the written word,
The paragon of prose,
The man who graced our portals
Daily here at Sloppy Joe's.

Look around and you will find
Your pictures are displayed
On that far wall right beside
The video arcade.

And, over here, we built a store
With all things tourists want
Like T-shirts, hats and banners
With your picture on the front.

Are those tears I see of gratitude?
No need for none of those.
We do it gladly for the man
Who's king of Sloppy Joe's.

You're leaving us so soon, my friend?
You need to buy a gun?
Your skin's a trifle pale so
Be careful of the sun.

And, when you pass this way again,
Stop by and say hello.
We'll let the old times live again
At your favorite Sloppy Joe's.