Balladeer
Administrator
Member Empyrean
since 06-05-99
Posts 26305
Ft. Lauderdale, Fl USA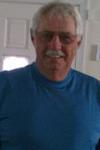 | | |
| --- | --- |
| 0 posted 07-06-99 10:50 PM | |
---
Some folks are born happy - others sad,
Some with good qualities - others bad.
Consider the case of Henry,
Born with a faulty memory.

Young Henry was told by everybody
It does no good to strain and study.
People did those things before
But it wasn't needed any more.

Our Henry simply didn't remember
And, as school started each September,
Henry strained with dedication -
Head of his class at graduation.

Then Henry was told it wasn't right
To work himself both day and night.
"Successful men are crooks", they'd say
"And the taxman gets most, anyway."

But Henry had that mental lapse
And worked himself 'till near collapse.
He rose to the head of the corporation.
Poor man didn't know his limitations.

Then Henry was advised by all
To keep his back against the wall.
Mankind is so phony and cruel
And an honest man is just a fool!

They told him men who acted nice
Were the ones who always paid the price,
But Henry, with his sad affliction,
Made his life a contradiction.

He treated friends with respect and care
And tried to do good everywhere.
It wasn't that he was so blinded...
Henry was simply absent-minded!

"Love?", they told him. "There's no such thing!
Buy a girl a diamond ring
Then watch her leave with another man,
Taking you for what she can."

But Henry, that memory like a sponge,
Went and took that final plunge.
Found himself a pretty wife
And stayed with her for all his life.

Henry's gone now. It's best, I guess.
Pain and torture all put to rest.
Isn't it lucky that you and me
Weren't born with a faulty memory?