azblond
Senior Member
since 07-01-99
Posts 651
The Steamy Desert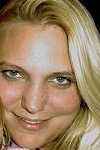 ---
Trust and Love

Dare you take my hand and follow where I lead?
Are you trusting enough to put your faith in me?
I promise not what I cannot know
I ask only will you follow where I go?

Would you close your eyes and drink from the glass?
Knowing not what through your lips might pass?
I disclose nothing that could reveal
Would you hold the letter and not break the seal?

Could you dance upon a ledge folded blind
If I put your hand secure in mine?
Do you trust enough to take the leap?
Knowing not how far or deep?

The questions answered should soon reveal
How very true your heart does feel
For trust and love go hand in hand
Will you follow or will you stand?



------------------
Let my words fall first upon deaf ears before a closed mind...