Balladeer
Administrator
Member Empyrean
since 06-05-99
Posts 26302
Ft. Lauderdale, Fl USA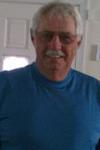 | | |
| --- | --- |
| 0 posted 06-29-99 12:34 AM | |
---
(an old joke produced in rhyme)

While traveling in Africa,
Three white men on a safari led
By natives, saw a large bird swoop
And leave bird droppings on their heads.

The natives fell down to their knees
And fervently began to pray
While the three white men, bewildered all,
Didn't know what to say.

The leader of the natives said,
"That was the foo bird passing by.
Legend says that if you wipe
The droppings off, then you will die!"

The first white man said, "This is mad!
The foo bird? Never heard of it.
I'll not spend my entire life
Wearing around a piece of ----!"

So he reached up and wiped it off
And there he fell, dead on the spot.
The other two decided to wear it,
Whether they liked the thought or not!

They went through the jungle another week
When the second man gave out a yell
And said, "Not even death, my friend
Could be as cruel as this smell!"

So he reached up and wiped it off
And there he fell, dead as could be.
The third one said,"The legend's true.
I'll never wipe it off of me!"

He went through his time in Africa
Then caught a flight back home,
A handsome man with a sunburned face -
Doo-doo on his dome.

The years passed quickly. He worked hard
And found both wealth and fame.
Success was smiling down on him.
He had a famous name.

He fell in love with a pretty girl
Who stole his heart away,
And, six months later, they sat down
To plan their wedding day.

"Darling", she said, "you are my life
But I would never wed
A man who has to go through life
With bird dung on his head!"

The man thought, "Well, it's been ten years
Since I have come back home.
Surely the curse of the foo bird
Wouldn't last this long!"

So, with an air of nonchalance,
He reached and wiped his head,
And, seconds after doing so,
He keeled over...dead!!

The moral of this story is
(I hope you're able to bear it)
Remember, as you go through life,
That, if the foo shits, wear it!