Temptress
Moderator
Member Rara Avis
since 06-15-99
Posts 7276
Mobile, AL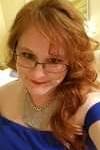 | | |
| --- | --- |
| 0 posted 06-27-99 02:09 PM | |
---

Body of Message:

A sigh
I tried
They do not see.
Words my talent,
They do not care.
A gift I have,
But they don't know,
The depth
The treasures
They have no interest.
For years I wrote,
Made my heart bleed.
To touch them,
To show them,
A way to my thoughts.
One poem I left,
Before my death,
One poem,
It started,
"Family dearest, read this."
Same as before,
I'll never hear,
The verdict the choice,
It renders to their ears.
So my talent wasted,
Once again looked over.
Lost I am to the purpose,
Of finding families acceptance,
Talent wasted and washed away,
Failed against their dissapproval.
What purpose have I now?