Nan
Administrator
Member Seraphic
since 05-20-99
Posts 24426
Cape Cod Massachusetts USA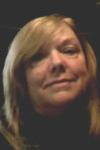 | | |
| --- | --- |
| 0 posted 06-25-99 08:11 PM | |
---
I hear "My Day of Beckoning"
...From Muses to my lair.
'Tis long enough my Reckoning
...Life's Sirens fill the air.

Enough Responsibility,
...I've been grown up too long.
I'm ready for Frivolity
...To sing that Siren's Song.

No more of this hibernal game
...With tufted quilts and snow;
I hear Adventure call my name
...With all it shall bestow.

A fortnight's nurturant avow,
...Time now to shed that skin.
My burdens all are lighter now;
...New Journeys can begin.

My Quest in life to have some Fun,
...And write of all I see.
I'll tell you when I've touched the Sun;
...Thence Siren's Song I'll be.

So, heed me well; I have forespake.
...I'll venture to and fro.
But I know not the road I'll take,
...I'll pave it as I go.

Entrust in this, loved ones and friends,
...I and my Travelin' van
Will forge new trails by this year's end ~
...I'll be a Travelin' Nan.

Is GypsiNess in Hearkening?
...Life's Siren's luring word?
I hear "My Day of Beckoning"
...The Sweetest Song I've heard.





------------------
Nan's Morsels
netpoets.net/nan/index.html