Nicole
Senior Member
since 06-23-99
Posts 1896
Florida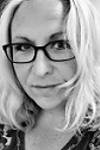 | | |
| --- | --- |
| 0 posted 06-23-99 05:52 PM | |
---
It glimmers with promises
like ice cubes in a glass,
the soul melts away
from this disease's painful grasp.

She was once known,
beautiful to all who saw.
Where has she gone?
To this disease's gaping maw.

We wonder why
she doesn't seem the same.
A year, has it been that long?
Is it time for a change?

Her kids are all grown,
we moved away.
Is it our fault?
We were the ones that left her alone.

Have another drink...
no really, it's ok.
Turn the other cheek,
pay no attention to the sway.

My fury unfolds,
do they realize what they do?
The enabelers abound,
what would they think if they were wearing the shoe?

I use to know her,
I really think I did.
Now I'm not so sure,
doesn't really matter...I'm just her kid.

What can I do?
Does this ever end?
What should I do?
What pain will this rend?


Does it even matter...that I'm her kid?