Balladeer
Administrator
Member Empyrean
since 06-05-99
Posts 26302
Ft. Lauderdale, Fl USA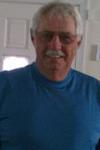 | | |
| --- | --- |
| 0 posted 06-20-99 07:51 PM | |
---
Is it better to feel like a squeaky wheel
And rant and rave and bellow?
Or better unheard like an unspoken word
And view Life cool and mellow?

Are our lives at best when full of zest
In the fancy and lies of our youth?
Or when we mature and are finally sure
Of the difference 'tween lies and truth?

I'd like to know before I go
These answers, my good fellow
For I ran fast all through my past
Till I've reached the Age of Mellow.

No more pain can reach my brain.
No more grudges do I hold
And say "Forgive - forgive and let live"
Very sensible - so I'm told.

Hurts I had then, oh, way back when
Are painless now to me.
If some affair goes wrong somewhere
I smile with a 'C'est la Vie!'

Any one from the past who would come round at last
I'd greet with a friendly "hello".
No love, no hate would anyone rate
For I've reached the Age of Mellow.

No more ferris wheels - no more deals
And waltzes - no fast dances.
No more spinning rides that shake your insides
And, especially, no more chances.

I take things in stride and am peaceful inside
For I know just where I'm going.
My friends give me praise for emotionless ways
For that's all that I am showing.

But, once in a while, I'll feel a smile
Tugging at my face
When I think of the days of my 'innocent' phase
And I wish I were back in its place.

Yes, I think of the days when Life's buring rays
Turned my 'sensible' mind to jello
And I think of the fun and the things left undone
Before I reached the Age of Mellow.