Balladeer
Administrator
Member Empyrean
since 06-05-99
Posts 26302
Ft. Lauderdale, Fl USA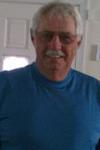 | | |
| --- | --- |
| 0 posted 06-14-99 06:25 PM | |
---

Beat the dead horse! Will it rise
And finish in first place?
Will some X-filian force allow
It to resume the race?

Bet your money on the dead horse!
Win or place or show.
Put two dollars on its nose
And beg the colt to go.

Stand there at the railing
And call its name out loud.
Make your voice ring loud and clear
Above the noisy crowd

Plead and beg and shake your fist
Defiant in the air
And scorn the look of anyone
Who says it isn't there.

See them round the final turn
Cast a sharpened eye
Get a glimpse of your dead horse
As he goes flying by.

Then hang your head in sorrow
As you see he didn't win
But there will be tomorrow
And you'll have the chance again.

So, on and on you'll go until
Reality sets in
And you'll realize, to your surprise,
Dead horses never win.