Balladeer
Administrator
Member Empyrean
since 06-05-99
Posts 26302
Ft. Lauderdale, Fl USA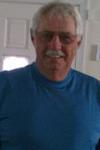 | | |
| --- | --- |
| 0 posted 06-12-99 07:52 PM | |
---

It was just about a year ago when I felt the desire
Burn within as strongly as a desert prairie fire
To take my pen in hand and put my nimble wit for hire
And make a living as a famous poet.

Although I knew the road ahead would be extremely hard,
I had no doubt success would be my ultimate reward
And asked for wisdom from the nation's oldest living bard,
I asked, "How can I become a famous poet?"

"When you've sat alone with pen in hand", The old man answered me,
"And each passing moment feels like a small eternity
While that piece of paper glares at you, as blank as it can be,
You are on the road to be a famous poet."

"When your pencil pushes down so hard the tip begins to break
And you feel the sweat cascading from a throbbing head that aches
And erasers disappear from dumb, grammatical mistakes,
You are on the way to be a famous poet."

"When the blood from out your arm makes its way down through your pen
And mingles with the ink to form the thought you want to send,
And the you crinkle up the paper and begin to start again
You are getting close to be a famous poet."

"With food and drink forgotten you will sit with brittle lips,
As critics laugh and torture you with cute, one-liner quips,
And your walls will be re-papered by those damn rejection slips.
It's the price to pay to be a famous poet."

"And then one day the world will be a grand and glorious place,
And the sky will be aglow with radiance pouring off your face
And the sweat and tears will disappear and vanish without trace
For the time has come to be a famous poet."

"You will look down at that paper and you'll know that you've created
A masterpiece of workmanship! You'll feel so darned elated
You'll forgive the world the sin of making you feel underrated
For they're bound to recognize a famous poet."

"At the first rejection slip you'll smile and think, 'That silly fool!
At the fourth you'll wonder if the critics ever finished school.
At the tenth you'll throw your pens away and swear a world so cruel
Does not deserve to have you for a poet."

"And when you're six feet under those same critics will proclaim
That your poetry was masterful, deserving of the fame
And the accolades forthcoming will make yours a household name -
You've made it, son. You're now a famous poet!"

Well, as I said, that happened just about a year ago.
His words were quite foreboding; they did not deter me,though .
I knew a man who knew a man on the Oprah Winfrey show
And here I stand - a famous living poet!!!