Balladeer
Administrator
Member Empyrean
since 06-05-99
Posts 26423
Ft. Lauderdale, Fl USA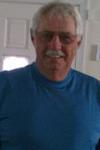 | | |
| --- | --- |
| 0 posted 06-05-99 09:38 PM | |
---



CASEY AT THE BAR

The clock stood at eleven in the Mudville bar that night
With but one hour to go before the dimming of the light,
And, with nary a female present and the hour growing late,
The odds were low that Casey would be leaving with a date.


The faces of the patrons filled with melancholy gloom
That Mudville's living legend was about to meet his doom,
But Casey smiled and raised his glass-said 'HAVE ANOTHER BREW!
I'll be leaving with a honey pot before the evening's through!"

And it was true that Casey never once met with defeat.
His countenance was masculine, his hair was always neat..
A rather large protruberance bulged just below his belt,
And, with one downward look or glance a female heart would melt.

But one loud voice called out with scorn within the barroom crowd.
'There'll be no lass with you by morn!',the heckler cried aloud.
'You're no god, as these fools think. To me, you're flesh and bone
And, by the time the sun comes up, you'll greet the morn alone!!'

'You're on!!', screamed Casey, full of rage. 'I'll take your dare and more
From anyone who cares to bet that Casey will not score!
Just put your money on the bar ... Bartender! Pass the hat!
And let me show you how it's done with Casey at the bat!

The hat was passed, the bets were made, the tally jotted down,
The patrons waited patiently as clock hands ticked around,
And, at 11:17 the first one came inside..
Casey smiled like a little child, approaching from the side.

One hundred eyes were on him as they watched him make his play.
One hundred ears heard poetry in the words he had to say.
Then she hit his with her purse, screamed out "YOU CREEP!and she was gone.
'She adored me!' called out Casey, but the bar replied, "STRIKE ONE!!"

At 11:34 the second entered in the place.
Her features were magnificent..Iong hair down to her waist.
Casey rubbed his hands together, smiling like a fool,
And, with an air of nonchalance, he leaned against her stool.

He tried tender words, teasing words, lines that never failed,
Tempting words and pleasing words, but all to no avail.
He led her glance down to his bulge where he had been so blessed.
'What do you think of that?', he smiled. Said she, 'I'm not impressed.'

'She's a derelict!'screamed Casey.'Her brain's fried by the sun!
'An escapee from an asylum. Yes! A loonie on the run!!'
'Surely this doesn't count, my friends. She's mad, I promise you.'
'She's a lunatic!' screamed Casey - but the bar replied, "STRIKE TWO!"

The smile was gone from Casey's lips. He wore a look of pain.
His face was frozen in a scowl. His air was of disdain.
His features curled up in a snarl. Fire blazed from out his eye!
And all there knew he'd never let the final one go by.

At 11:59 in came the last one through the door,
Homely, short and dumpy, she was ugly to the core!
But Casey made a charge that would have paled the light brigade
And Mudville's hills still echo with the effort Casey made.

He adored her - idolized her - made her feel just like a queen.
He tried praising her and raising her to levels yet unseen.
He did his best creating a romantic calvacade
And the crowd applauded wildly at the effort Casey made!

She tried to leave - he rushed by her and stood and barred the door.
She tried to run - he tackled her and threw her to the floor.
She tried to rise - he wrapped himself around one hairy knee,
And all the world was silenced by the force of Casey's plea.

Oh, somewhere in this shining land, the passion fires spring hot
And nookie's being traded in some high school parking lot.
And, somewhere voices in the throes of ecstacy cry out,
But there is no joy in Mudville..mighty Casey has struck out.