serenity blaze
Member Empyrean
since 02-02-2000
Posts 28839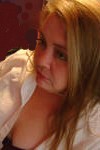 | | |
| --- | --- |
| 0 posted 01-10-2005 05:26 PM | |
---



Well after using the poetry greeting card service here at Pip, I do too.

I was delighted to get an e mail today from an old college buddy, and since she used to enjoy reading my stuff I thought I'd send her a card.

Well, first, I must say, the pics available for use with the e cards could use some updating. (I think I complained about that like, four years ago, and I got a "maybe soon.") I'm hoping this time I'll get an unequivocal SOON.



AND?

I can't make changes to colors or text without using the "back" button, which wouldn't bother me, BUT? When you use that durn thang, you lose all the info in the text of the message as well as the e mail addy, and the preferences previously set that ya might wanna keep.

And? WHY can't I send a card from Mature Content?

(WAH.)

And okay, okay, I realize it's not the end of the world, and there are more important things to worry about, but it was just annoying.

I feel better now.

An answer would also be nice...but?

sigh, I know, I know, SOON.

(and please, nobody tell my sister I groused about this, as I'll have to hear HER ask why I just don't get off me lazy behind and make my own card.)