Ratleader


Member Rara Avis
since 01-23-2003
Posts 7179
Visiting Earth on a Guest Pass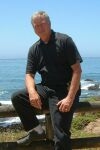 ---

Only two items on my preview wish-list...oops, three....but none of them earth-shakingly important, just little things it would be nice to see....

1] Wish that when you have a semicolon in your poem, the preview screen didn't read it as the end point of its display.

2] Wish that, somewhere between Preview and Post, half of the blank lines and a third of the character spaces didn't drop out.

3] Wish that the preview screen showed your poem in the exact way it will appear. It took me half an hour just to enter this one, after it had been entered and showed up perfect on the preview screen....partly because of #2....and mostly because of #4, that just came back to me..... http://piptalk.com/pip/Forum64/HTML/001293.html

4] Har, four out of three out of two!....Wish that character spaces were counted in the centering when you center text. Would have made that B2 poem a WHOLE lot easier!

That's all my wishes, anybody got adds?