Tara Simms
Senior Member
since 08-12-99
Posts 1285
Honea Path, SC USA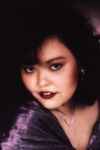 | | |
| --- | --- |
| 0 posted 02-29-2000 10:57 PM | |
---

This is a crazy idea rattling around in my head. In light of the recent school shooting, many of us are wondering how much worse it will get before it gets better. What can we do to end the violence? To protect our children?

I've always believed that power lies within each of us. We all have the ability to make a positive change in this world. Imagine how powerful our voices would be if we joined together?

Here's what I'm thinking: What if poets the world over (from here in Passions and everywhere else we can find them) banded together to raise money to lobby for stricter gun laws? Or to donate to an existing organization who does that? If we could find a publisher who would be willing to donate the expense of publishing an anthology (or if we all pitched in to self publish), we could donate all proceeds to a worthy cause, one we all support: saving our children. An anthology with poems that speak out against the tragedies that are occurring all too frequently. The victims and the perpetrators keep getting younger and younger.

Today alone, many poems have been posted about the shooting in Michigan. Ruth has posted a poem previously (14 children, which she reposted today) about the same topic. I'm sure many poets have works that cover this topic.

I know many of our poets are also members of other poetry communities. If we spread the word, imagine how many poets could be involved in this. To help cover costs of publication, contributing poets could pay a fee.

I have no idea how to go about doing this. All I have is the idea that something NEEDS to be done. And a half baked idea on how to do it. The actual details are mysteries to me.

Does this sound like something we (Passions poets, poets in general, etc) could do? Does anyone know how to get started?