Deb Lynne
Member
since 08-19-99
Posts 181
Where blue skies meet blue oce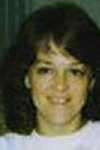 ---
I stood in line
To bide my time
Until you were free
To wait on me
I watched the clock
Tick-tock-tick-tock
The hands were slow
I need to go
Return to work
For that jerk
I can't be late
But I have to wait
The line is long
I sing a song
I make a list
And hiss and hiss!!
Lunch hour, please!
I'm on my knees
Can't you hurry?
I'm beginning to worry
Is this the pace?
In this damned place?
I look to see
If you are free
And there's a sign
Please use the next line…..