LngJhnAg
Member Elite
since 07-23-99
Posts 3654
Boot+Kitty=Poetry in motion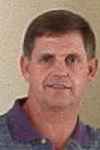 | | |
| --- | --- |
| 0 posted 09-09-99 03:38 PM | |
---
When Toerag dropped by two weeks ago,
His left eye was black and blue.
I know Toe to be a peaceful man,
So I asked, "What happened to you?"

"I was quietly attending church,"
My pious friend Toe reviewed,
"When we stood up to sing a hymn,
I saw a woman in the next pew."

"The back of her skirt had wedged itself
Into an uncomfortable place.
And so I pulled it out for her,
And that's when she slapped my face!"

This week Toe came by my office again,
And now both of his eyes were black.
I said, "Oh no! You didn't again?"
And Toe retorted back.

"I'm not a fool, I learn fast," he said.
"I don't make the same error twice."
And so I asked him innocently,
"What happened to your right eye?"

"Again, we arose to sing hymns in church,
And I didn't want my other eye black.
So when her skirt wasn't where she wanted,
I reached out quickly and put it back!"