LngJhnAg
Member Elite
since 07-23-99
Posts 3654
Boot+Kitty=Poetry in motion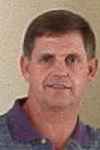 | | |
| --- | --- |
| 0 posted 09-09-99 03:28 PM | |
---
Although the shoes were on sale that day,
And Suthern Belle had bought a new suit.
The price was more than she could pay,
For the custom made 'gator shoes.

She looked the clerk straight in the eye,
"Though I'm blonde, I am not dense!"
The clerk was tactful and gave no reply,
Though Belle's comments made no sense.

Lil Suthern went to a Sporting Goods store,
That was just a block down the street,
She bought a "shoe kit", and nothing more.
She knew it was all she would need.

The long workday was about nigh through,
When the clerk started on her way home,
Down by the river, out in the bayou,
Where the hungry 'gators roam.

The clerk was taken by complete surprise,
When she came around the bend.
There was Suthern in water up to her thighs,
And a big gator was closing in.

Suthern grinned and aimed her "shoe kit",
A Browning with double ought buck.
That ol' gator, she made quick work of it,
His days had run out of luck.

Grabbing the gator, Belle smugly smiled,
As she dragged him up out of the goo.
She laid him where other gators were piled,
"Darn it! Another one that's not wearing shoes!"