LngJhnAg
Member Elite
since 07-23-99
Posts 3654
Boot+Kitty=Poetry in motion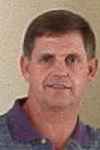 | | |
| --- | --- |
| 0 posted 09-07-99 02:45 PM | |
---
The feathered brush, the dappled hues,
Bringing to life as if on cue,
A mother's pose of love and life,
As she holds her child in curtained light.

The child's hand, in needing, grasps
Her mother's arm, her flesh in clasps
Of brooch-like hands with nails of pearl,
Her skin hand-dimpled by her little girl.

The mother's high necked dress of white,
Frames her baby's pink skin in light.
A hint of lavender, so easily sensed
In this scene of love and remembrance.

Love surges forth from this domestic scene,
Emotions beckoned by its soliciting,
Joy from the love in its purest vein,
Sadness from knowing from whence it came.

The bond between mother and her child,
Were illumined in Impressionist style,
By hands that would never hold her own,
Or know the joys of a new life sown.

We stood together in the gallery there,
Just two of many who would stop and share,
The joy brought forth from this frame that
Reflected the beauty of Mary Cassatt.

I know of no other artist who elicits emotions from me as well as Mary Cassatt. Lorelei and I were fortunate to be able to see the Marry Cassatt exhibition at the National Gallery this past weekend. Ms. Cassatt is heralded as one of the greatest American women painters. I personally think nationality and gender play too much a role in that title. The exhibition was incredible.