Michael
Moderator
Member Ascendant
since 08-13-99
Posts 6333
California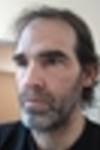 | | |
| --- | --- |
| 0 posted 09-06-99 04:36 AM | |
---
OPEN ARMS

I walk with her most every night,
I dance with her in dream.
Beneath the starlight, bold and bright,
Over Emotion's stream.

She is my Goddess, my passion,
Both promise and surprise.
An angel in Devine fashion -
Awakening worn eyes.

A gift from heavens held on high,
Time shared passes so fast.
I wake each morning with a sigh -
O'er dreams that never last.

But still she softly sings to me -
Her mesmerizing rhyme.
And sweeps me to realms of ecstacy -
Beyond the reach of time.

I long to run my fingers through -
The tresses of her hair.
Every thought within me lingers to -
Her caresses of care.

Taking her body, held so tight,
Loving her endlessly.
The pleasure cries all through the night -
Her gift given to me.

She is my lover, my lady,
Her captivating charms -
Even in her absence stay me,
I wait with open arms.