Lost Dreamer
Member Elite
since 06-20-99
Posts 2589
Normal, Illinois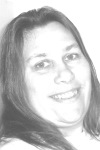 | | |
| --- | --- |
| 0 posted 09-03-99 08:53 AM | |
---
Heaven "(C)" Lost Dreamer 04/98

Did you ever think that heaven
just may be earth?
Think about the people
you encounter on earth,
some of them are so sweet,
and so giving.
They never think of themselves,
they help everyone
that they meet,
and reach out to strangers
in need.
You can do them wrong,
and they will turn,
and smile at you.
If that's not heavenly,
what is?
I know God touches people
in different ways,
but what if,
this is heaven on earth,
would you look at life differently?

What if when you die,
God sends you back here
on earth to start over.
Blessing you with only goodness,
and love for you to share
with all whom you encounter,
would not this be heavenly?

When I look at earth,
and all the living, breathing,
forms of life,
I can not help but be amazed.
How different every life is,
yet we co-exist together
in one universe.
Could there be a place
even more beautiful,
and amazing than earth,
and the life that sustains on it?
I guess I would call
a place like that
heaven too,
but for now I have earth,
and I can see heaven here too.


------------------
Sometimes we have to follow a stronger voice, even if it's silent.