Alison





Member Rara Avis
since 01-27-2008
Posts 9185
Lumpy oatmeal makes me crazy!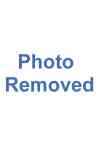 | | |
| --- | --- |
| 0 posted 03-11-2013 02:11 AM | |
---
As I sat at my Mother's bedside and held her hand today, I realized that I didn't know temples could sink into the skull. They can. I studied my Mother and thought that she has never looked more beautiful. She does not agree. She has not seen herself in a mirror for months, but she has seen her image in my camera.

She is my Mother and allows me to take pictures when I know she not comfortable with the thought. She smiles for me, and there is a twinkle in her eyes. We look at the picturs together and I delete the ones that she detests. She allows me to save a few, knowning how important they are to me. She is my Mother - and that is what she does for me.

I am the child left behind, the "you are it" child. I am the one who has been at my Mother's side for the last few years. We shopped together on Saturdays. I took her to her appointments. We went for drives to obscure hamburger joints and Thai food restaraunts that were a hundred miles round trip in the middle of nowhere ... because that is what we liked to do. Sometimes, we would laugh together. Sometimes, we would fight. Sometimes, we were silent. Yet, we were (and are) always together.

Once, I felt the pressure of being that child left behind. I would feel overwhelmed trying to juggle life, work and my Mom. Now, I realize that I was the lucky one. I won the lottery by being that child who was allowed the gift of being with my Mom. She has taught me a lot - and a lot about myself. I have seen what I need to change and work on. Those are my faults. But, I have also seen myself through her eyes - the reflection of her love, pride and happiness.

One day soon, my Mom will move forward to another place. She will be done with this one .. and like the conch shell that I broght her a few years ago, she will only be a beatiful vessel left behind. A shell that is no longer needed.

But, in the meantime, I am receving the greatest gift of all. I am spending time with this woman who gave me life. She has taught me how to live. She has taught me how to love. She has taught much of what I know today and most of the things that make me "me".

Now she teaches me how to die. She has courage like few I have ever met. She has strength to still be my Mom as she asks me about my day, my life, and if I am still writing poetry. There is no greater gift that my Mom could give me than this gift she gives me now.

I love her with all my heart.