suthern



Member Seraphic
since 07-29-99
Posts 20770
on the threshold of a dream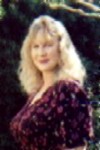 | | |
| --- | --- |
| 0 posted 03-13-2000 07:44 AM | |
---
Ron: I may be wrong... but I'm guessing you made updates Saturday??? It's never been fun accessing from home since we moved to the new server... I have to turn off all graphics to even access and type my name and password for every post. But right after the move, there was another bugaboo that really made my life miserable.... it stopped for a while about the time you stopped the pictures... and now it's back. I wasn't having trouble Saturday, but it was such a nuisance Sunday I only read two poems... on my day off when I had plenty of reading time!
Every time I try to access the forums, I get an error box with "DOMAIN SECURITY: A script launched from one page has attempted to access information from a page from another domain. Since this could be used to obtain private information, it is not allowed."
Now I know I work on a dinosaur at home and I don't want to stop progress for everyone else, but this is a pain in the royal rear! *G* I can... laboriously... access the forums from home. But since I get that error 7 times to access the list of forums, another 7 times for the first page of the open forum list, still another 7 times to actually READ a poem and a whopping 8 times to reply... that's more effort than I want to put into reading anyone's work but Toerag's! LOL.
Is there anything you can do to help short of undoing whatever update you did? *G* Or am I doomed to a life of silence... tough on this chatty ole biddy who freely admits her addiction to this site... or must I wear out my clicking finger clicking 21 times to read a single poem? HELP!