Lori Grosser Rhoden
Member Rara Avis
since 10-10-2009
Posts 8906
Fair to middlin'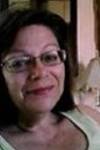 | | |
| --- | --- |
| 0 posted 03-06-2018 05:36 AM | |
---


As look around my house
I see very little
that was bought by me.
I am a blessed
and fortunate child
to be surrounded
by all these lovely things
that I could never afford.
At times I have felt burdened
by all the responsibility
of what goes where,
and taking special care
of all these family remnants.
Iím proud of what I have
donít get me wrong.
But I often wonder what
my choices would be,
if all these things hadnít been
given to me.
What would my house look like
if I started from scratch,
how different the colors
might be.
Not that Iím not content
with what I have right now.
Everything blends in,
I make it work
comfy cozy.
Itís just my Ďwhat ifí curiosity.