Lori Grosser Rhoden
Member Rara Avis
since 10-10-2009
Posts 8856
Fair to middlin'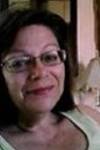 | | |
| --- | --- |
| 0 posted 03-04-2018 06:40 AM | |
---

There once was a man in denial
of slowly growing senile.
He didnít make sense
when he used future tense.
Heíd miss your point by a mile.

It fell away from him in bits and pieces
that he could not recover.
Little things he would discover
heíd forgotten in the oddest places.
The things he forgot to remember
were sometimes obvious,others discreet.
As was the touch of confusion
that drops by for a meet and greet.
And now his words of poetry and illusion
lay on a shore waiting for the tide to meet
and continue eroding his writing to conclusion.


Rage! Rage! Rage into the dying of the write.
Do not go softly, proofread and get it right.

He was not a believer
He just couldnít be.
A God that he could believe in
would not have let bad things
happen to him the way they did.
At least not according to the God
he was raised to understand.
And it is hard to make a leap of Faith
when your heart is still weighed down
by that unforgiving hate.
His soul cries out to know
that Peace that passes all understanding.
He answers it with wine and sunsets
and it is as close to a Communion as he knows.
And he is not so far off, neither is He.
God is most unabashedly blatant in nature
and so supremely scientific.
Then there is the Love of Christ
that humanity needs to show.
Sometimes the only healthy
kind of love a person will ever know.
Now donít get in a snit
and throw a hissy-fit
Because we go back a long way
I wouldnít lead you astray
with what I have to say,
or God forbid I hurt you in any way.
You can be pretty thin skinned
and take offense where none is intended,
so Iím not making fun.
I really understand.
and I wrote all this what have you
Because Iím concerned about you.