Lori Grosser Rhoden
Member Rara Avis
since 10-10-2009
Posts 8785
Fair to middlin'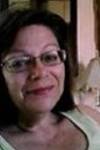 | | |
| --- | --- |
| 0 posted 02-21-2018 10:03 AM | |
---

Perhaps it is the bitter cold of February,
something to do with the barometric pressure
that is making my joints stiff and ache.
Or Iím just having one of those days
that wants to drive me back under the covers.
I take my trusty Ibuprofen to take the edge off.
I can finally stop rolling my neck
that sounds like rocks in a bag of sand.
And my shoulders arenít hunched up to my earlobes.
If I sit perfectly still, I donít feel half bad.
But that wonít get my work done.
Lucky for me it looks like itís going to be a light day.
I donít think my brain is up to complicated tasks,
as it seems to be just bumbling along with my body.
The minute hand is mocking me standing still,
I have resigned myself to a long, long day.
Coffee is running through me like a waterfall
So trips down the hall are frequent and annoying.
My feet are already grumbling about my heeled boots.
Lord have mercy, itís not even nine oíclock.
Címon two forty-five!