Lori Grosser Rhoden
Member Rara Avis
since 10-10-2009
Posts 8747
Fair to middlin'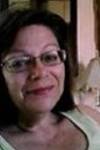 | | |
| --- | --- |
| 0 posted 02-14-2018 05:10 AM | |
---
My muse isnít amused at 2:00 in the morning.
Sheís used to seeing me at 3:00.
She wasnít up and at Ďem oozing inspiration.
We both wondered why Iím awake at that ungodly hour.
I blamed the cat because she wanted to go out.
To be more accurate, the silly cat just wanted
the door opened so she could look but not go out.
Clock said 2:00, felt like 3:00 so I made coffee.
Did my regular routine with the animals,
hit the chair and went out like a light.
A few days later at 2:00 am the cat is back.
This time she is beside me kneading the covers
wanting me to scratch her back and ears.
She gets all four paws a going and she dances
her way backwards all the way up to my pillow.
I try to give her a sleepy scratch that slows her down,
but I fall asleep and she is back at it, tail in my face.
I lay her down to make her stop and fall asleep again.
Only to be awakened once more by the incessant kneading.
We repeat this scenario several times.
Finally so frustrated, I push her off the bed.
At 2:30 am on the dot, I am jolted out of my sleep
by the cat leaping on to me from the dresser.
Scared the holy moly out of me!
I get up wide awake and go make coffee.
On autopilot I take care of the animals
and sit down to check out Piptalk.
Iím just sure Iíll catch a few winks before 5:00 am.
Iím as wrong as the cat is a pain in my arce.
I get sleepy when itís time to get ready to go.
Then my eyelids were like two lead curtains
I had to drag around all day.
But I made it through despite
the catastrophe of the night before.