Lori Grosser Rhoden
Member Rara Avis
since 10-10-2009
Posts 8509
Fair to middlin'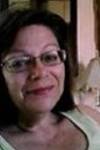 | | |
| --- | --- |
| 0 posted 12-07-2017 11:11 AM | |
---
I love you in the morning.
You are so cuddly and warm
it makes me want to linger
when I kiss you good bye.
I want to hug your neck
and kiss your head,
not to mention your lips
more than once.
You make it hard
to turn away from
your sleepy face
and head out the door.
Somehow I manage.
I think it helps to know
I have a Cappuccino waiting
for me on the way.
Not to mention,
I have to work,
there are bills to pay.
Still, I canít help but smile
when I think about your sleepy face
and cuddling your neck.
Then I miss you so.
Even though I know
you are up and at it
and there is no slowing you down
for mushy stuff.
So I take advantage of cuddling
when I can steal kisses
and youíre too sleepy to stop me.