jwesley
Member Rara Avis
since 04-30-2000
Posts 7252
Spring, Texas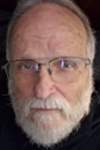 | | |
| --- | --- |
| 0 posted 09-22-2017 12:03 PM | |
---
Autumn, In Another Year Of My Life

I saw the Snow Geese in ragged formation
fly by today, listened
to their noisome honking and cackling
as they spoke about…whatever geese have to say;

I heard the wind pass through the trees,
kissing the leaves goodbye, and
watched the leaves in their muti-hues,
falling, falling, rocking to the ground,
then blowing in swirling eddies,
round and round,
finally coming to rest against the house,
a bush, my feet.

I felt a chill in the wind,
thought I saw North Wind himself
in the clouds, puffed cheeks
expelling frosty air, and knew
that fall was definitely here.

I heard crows off in the distance,
in the forest, cawing harsh displeasure;
poor hawk or owl
drowning in that cacophony of sound.

I listen to Blue Jays chortling
as they bounce from branch to branch
in the huge live oak dropping it's crop of acorns
for the deer to browse tonight.

Autumn, in another year of my life;
the knowledge that you've shared it with me,
your hand held in mine,
standing here in the wind,
and the leaves,
and the sounds,
just as we did fifty years ago,
in this spot, on this day,
when we said the words,

"I do".



© wesley james beard, jr.





Note: We're only at our 44th this year; 50 fit the mood better!