Lori Grosser Rhoden
Member Rara Avis
since 10-10-2009
Posts 8160
Fair to middlin'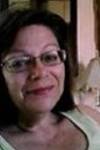 | | |
| --- | --- |
| 0 posted 09-13-2017 04:52 PM | |
---
Harvey and Irma
were magnificent beasts.
They unleashed the hell
and devastation as only
a Hurricane can.
They also unleashed
something in ourselves
as a country.
Our focus as a nation
was riveted first
on Texas and Louisiana.
Then Florida hit the fan.
But bless Irma's heart
she had mercy on us
and blinked.
Horrendous as they were,
they seemed to bring out
the best in us.
Even the looters
were on top of their game.
I guess the bush
I'm beating around is
it took two disasters
to get Washington,
without so much
as a hint of controversy,
to function like it is supposed to.
Granted, by now one would assume
that disaster protocol is in place.
All POTUS need do
is say,
"Make it so, Number One."
Kind of a no-brainer,
you just have to
stay out of the way
of the Red Cross and FEMA
and just let them do
what they do best.
Maybe I just wasn't paying attention,
or maybe it took a hurricane
to blow louder than DC.
It is sad to think
I choose to watch a disaster on TV
to see people working together
to make me forget about politics
and everybody butting heads.