Lori Grosser Rhoden
Member Rara Avis
since 10-10-2009
Posts 8117
Fair to middlin'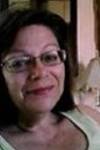 | | |
| --- | --- |
| 0 posted 08-24-2017 06:56 AM | |
---
Right about now
I could use a doggie door.
Their early morning routine
isnít fun anymore.
The dog wants out
then the cat wants in,
not at the same time
you see.
They like to do
their business separately.
The cat eats a bit
then wants lovinís
until the dog
wants back in.
Having to leave my lap
so I can let the dog in,
the cat has a choice to make.
Depending on her mood,
the cat will go back out
or go back and eat.
The dog just comes in
and runs right to his dish.
He woofs his food
then here he comes
for his lovinís too.
Quite often the cat
tries to horn in
on the dogís loviní time
and Iím scratching
two sets of ears.
Then they are both ready
to go back out again.
Just not at the same time,
the cat has to wash her face first.
She strategically waits
until I sit down
before she makes her move
toward the door.
I let her out.
Still waiting on the dog
to come back in,
I stand by the door
a minute or two.
But he is a no show
until he hears my butt
hit the chair.
Then heís there.
The cat is out lurking
in the dark watching
and waiting Ö
To get the doorway
to herself
to come back in
to finish her breakfast.
So Iím up again.
I feel like a jack-in-the-box.
Right about now,
I could use a doggie door.