Lori Grosser Rhoden
Member Rara Avis
since 10-10-2009
Posts 8005
Fair to middlin'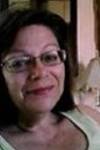 | | |
| --- | --- |
| 0 posted 07-21-2017 07:12 AM | |
---
One would think
in the general realm of reactions
a body would react
a certain way
similar to most others.
One would not expect
to suddenly crumple
after receiving long awaited
good news.
One would expect
the lightheartedness
of a dream come true,
not the weeping
of sadness and grief.
Something about
the nature of one's beast
is to try to be strong.
Strong as long and as hard
as is called for,
and then some.
Beyond the lack of common sense
is to hold to one's two cents
until all is well.
One holds on with fingers
frozen in a grip
long since numb.
Once the crisis is over,
one falls to pieces
of inert impotence.