Lori Grosser Rhoden
Member Rara Avis
since 10-10-2009
Posts 7914
Fair to middlin'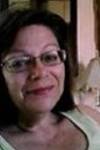 | | |
| --- | --- |
| 0 posted 07-03-2017 06:40 AM | |
---
Happy Birthday America!
What a year it has been!
One of the craziest
Iíve ever seen.
Iím worried about you
Lady Liberty.
I feel like someone
is trying to pull a fast one
with a lot of wacky talk.
But putting frosting
on a cow patty
donít make it a cupcake.
Dear Lord,
how dumb do they think we are?
America Iím sick
of the way they treat you.
The big wheels think
they are everything
when it is the little cogs
that make them turn.
They send our brave sons
off to change the world,
but they only wind up
damaged or dead
as the wars wind on.
They wonít let us
care for the sick
or feed the poor.
The rich need more money
so we can have more,
so they tell us.
The only thing
that trickles down is brown,
not green it would seem.
Sounds like ďcupcakeĒ
economics to me.
America itís not your fault.
You have been used and abused
by those hungry for greed and power.
They have trampled your heart
for personal gain
and thumbed their nose
at your constitution.
They donít listen to your people,
then act like we donít know
weíve been ignored.
So I hope this year
will be better America.
And that the high muckity mucks
will show the respect
a lady like you is due.
Always remember
no matter how bad they treat you,
we, the people, will always
love you.