Lori Grosser Rhoden
Member Rara Avis
since 10-10-2009
Posts 7896
Fair to middlin'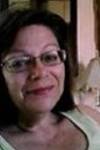 | | |
| --- | --- |
| 0 posted 06-29-2017 06:42 AM | |
---
Itís 3:30 am.
The dog got me up
to let him go outside.
He had to do his business
before the storm comes
and turns him into
a quivering , panting mass
of little gray dog flesh.
Now itís 4:00 and pointless
to try to go back to bed.
Iíll be walking by 6:00
if the rain lets up.
Right now, I have my coffee
and my time to write.
My time to reach inside
to find something
to reach out with.
I want to draw you out
then draw you closer
until we make a connection.
Something I do better on paper
than in real life.
In real life
I nod and smile a lot.
Iíll make you laugh
while I gritch and moan.
Iíll listen while you share.
But to bare my soul
I put it in black and white,
then share it with strangers.
Where they can look
but not touch me.
Except with their words,
should I choose to read them.
I have to be careful
Iím easily touched.
I cry at cartoons.
Draw me a picture
and I go there.
My feelings override
my thinking most every time.
Or more like I skew my thinking
to accommodate my feelings.
Then wonder why things
donít turn out quite right.
Like this being an adult business,
too many details
come with the responsibilities.
I canít keep up.
Iím a chronic
dropper of balls.
My parents were perfect.
My spoiled little apple
fell from their tree
rolled down the hill
and stopped under
an acorn tree.
Where a squirrel took me
and Iíve been surrounded
by nuts ever since.