Lori Grosser Rhoden
Member Rara Avis
since 10-10-2009
Posts 7665
Fair to middlin'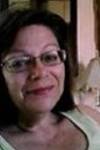 | | |
| --- | --- |
| 0 posted 04-26-2017 10:04 AM | |
---


I guess its best
to have a destination
in mind.
Living a day at a time,
not thinking about the rest
of creation,
itís easy to get stuck
mired in the daily muck.
Dreams of anywhere but here,
is nowhere to go.
Away is not a place to venture.
It is only a vague sense of where
thereíll be a show
of some adventure.
And dreams can dwell
in our hearts and heads a lifetime
but never take us anywhere.
Pennies in a wishing well
wonít move us one step in time,
just penniless and here.
I guess a plan is needed
to get from here to there
or youíll just walk in circles endless.
So if goals are set and heeded
and achieving is your only care
you will be met with success
and actually get somewhere.
But, if youíre like me
adrift in a sea of uncertainty,
tomorrow is hard to see.
The future unclear and iffy,
itís hard to imagine a plan
other than
go with the flow
whichever way the wind blows
Iíll let it take me
as long as it doesnít break me.