Lori Grosser Rhoden
Member Rara Avis
since 10-10-2009
Posts 7573
Fair to middlin'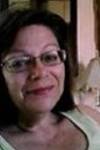 | | |
| --- | --- |
| 0 posted 03-28-2017 08:46 AM | |
---
Gray overcasts the day
as well as my mood.
Stuck at my desk
with little to do
but sit and founder
on the spirit sucking gloom.
The day stretches out
in front of me
in an endless line of minutes.
Iím longing for home
and the respite of sleep
that awaits me there.
Daydreaming with half shut eyes
about the bliss of nothingness
when something to do
breaks the monotony.
Like the walking dead,
I make my way to the copier,
do my business
then Iím done.
Five minutes dead and gone.
Back to the murderous boredom
killing my mind.
Seeking stimulation in a stick of gum
and a sweet dab of hand lotion
to stir my senses
with pleasantries,
I wait in a lighter
shade of gray.
The clock has drug its hands
though a lackluster lunch
to the eternity of the afternoon.
Like gangrene to a wound,
apathy sets in
slowly taking over.
So things to do
with no deadline
sit undone
until the last minute.
A glimmer of anticipation
flits across deadpan eyes
glued to the clock
ticking towards
the end in sight.
My day has succumbed
to a handful of minutes
being counted off by the time clock.
I am prompted by patience
to wait for the last minute
to clock out.
And as if by magic
the clouds part
and the sun begins to shine.