Xeonox




Senior Member
since 04-01-2000
Posts 1752
Fullerton, CA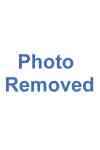 | | |
| --- | --- |
| 0 posted 01-20-2017 10:58 AM | |
---


This is the first time that I am smiling,
Knowing that when I look at you, I know my reason for being,
I have come to live with you,
And have been given the blessings from high up above,
I have searched from the ground to the heavens,
Only to realize that God has been unable to make someone like you,
I know my talks are full of charms, and may seem a bit insincere,
I will write in the sky, so the whole world can know my love for you,
And all the compliments of the world I bring at your doorstep,
Ever since meeting you, I live in a world full of love,
Every day I thank God and count my blessings for meeting you,
I may seem naïve to you, but my heart has become lost,
When I look at you, I see my world,
So say that you will become my world and be with me all of eternity.
<!signature-->

I speak insanity. I write fantasy. I sleep reality.