Gunslinger
Senior Member
since 10-09-1999
Posts 515
TX, USA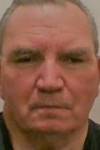 | | |
| --- | --- |
| 0 posted 12-31-2010 11:47 PM | |
---

I know all the truck stops, and those all-night diners,
On every Interstate, in this great land.
Iíve seen most the fairgrounds, and decent arenas.
Just part of the trade of a rodeo man.

Denverís real pretty, and Cheyenne is ugly.
I get claustrophobic in that Astrodome.
But at least itís in Texas, and the purses are decent,
And the land of the Lone Star is where I call home.

Seventeen years and some hard miles behind me-
My face is now lined, and my hair mostly gray.
Those gold buckle dreams kept me going too long now-
Itís high time I put my old rigginí away.

The years were some good ones, with lots of fond memíries
I made a few bucks, but that wasnít the goal.
Life is a gamble, and when it comes your turn-
You pick up the dice and you give them a roll.

Do I regret it? Why, Mister, not any!
Iíd do it again, if given the chance.
I ache every winter from all of the hard falls-
The fiddlerís due, for the rodeo dance.