Richy
Member Elite
since 05-03-2003
Posts 2775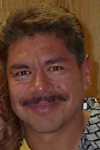 | | |
| --- | --- |
| 0 posted 02-18-2010 12:38 AM | |
---

How do you tell someone
that time never existed,
that light, is just a rumor
and that fantasy, invented future?

How do you show someone a feeling
when they live next door to far off,
on beyond distant boulevard?

And how do you describe
the taste of fondness
or the smell, of loneliness
when you can only hold them
in a sky of conclusion?

Smoke only rises in eyes
that cannot talk,
and sand,
hell, that's just an ocean
that deserts of water
keep trying to drown.

How come tears always laugh
in small fires,
but never, on Wednesday
nights, when fog moonlights
as ghosts, in the corner of
your eye?

And why do souls only breathe
when they're feet hurt,
and when nightfall, has a
broken nose?

Possibility took a sick day today
because it ran out of
PTO.

And adulation in on furlough
till perpetual comes back, from
it's sabbatical.

How do you express the touch
of a sigh, as it lingers
in passage
on ribbons forsaken?

I mean what damn good are senses anyway,
when they can't even describe
the most important things, we will
never share.

Let my fingers of words reach out
and rub you in just the wrong places,
at just the right moments.

Let the breath of my sentences
blow succulent on you,
where your silk secrets soft, await,
the longing, of my forthcoming.

Pull the pulse of my paragraphs
deep within, as they swell and surge
inside your snatching undulation.

My verses are the fluent of my hardihood.

Expend and deplete them, with slurp
and greediness, dribbling about your expression,
abreast your tautness titillated.

And firm true this eve,
that you hold the rest
of my breaths
in your eyes dear love,
as time actually does exist,
it does,
in this instant,
of our eternity.