Xeonox




Senior Member
since 04-01-2000
Posts 1756
Fullerton, CA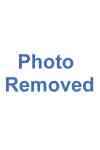 ---

For a short while there, I had forgotten what it is to have you in my thoughts every moment,
Something left me feeling empty, a feeling I had never sensed before,
But a new day has arrived and with it a sense of familiarity engulfs me,
I love you for what you are made of, what you say, and what you care for,
Beneath all the complexity lies the person I chose to give my heart to for the last time,
You are now in my thoughts, every waking moment, I am happy to know you exist out there,
Sometimes you are but a sound away, and other times just a touch away,
In the cradle of time, our relationship rocks back and forth, as it finds the happy medium finally,
Eventually this feeling may pass, but for now I immerse my mind and heart in it,
I feel every beautiful moment with my thoughts, enjoying the aftertaste and letting go of all my worries,
My mind now captures the lost moments and paints new one as time flows ever so steadily,
Until we meet again, keep me in your heart, and I will kindle the fire of our love.
<!signature-->

I speak insanity. I write fantasy. I sleep reality.