Falling rain




Member Elite
since 01-31-2008
Posts 2165
Small town, Illinois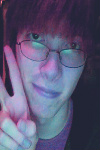 ---
So deep within the controversy
Of troubled hearts with burden minds
Just waiting to take the plunge
So I take a breath to ease my head
And hope my heart will follow suit

Swallow the guilt, the pain, the wrongs
Anything to ease the soul
Pace the floors to dig myself deeper
To a place I know only too well

A sanctuary that eats my bones
Home to the starved and dry
Where I'll rock myself in the vines
That constrict my screams
Yet loving in its touch to keep me close
Never stray, never far away.

A peaceful melody to deafen ears
Not safe for truth. For it harbors lies
I'm running with the blows
Hope for a chance I might escape
With battle scars from climbing higher
To end up among broken stones...

---------------------
It's been a while since I've posted on here. I've got a lot of new material that steps outside the boundaries of poetry rules. So let me know what you think of it.