RevengeIsMine
Senior Member
since 07-08-2006
Posts 832
Australia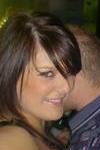 | | |
| --- | --- |
| 0 posted 05-25-2010 04:42 AM | |
---
Sooo this is something WAY different than i'd normally write.. I'm loosing my touch with the rhyme these days.. and i have NO idea why. .. So my favourite Band atm is Daughtry... And i've recently returned to my "home" town.. the town i grew up in.. first fell in love.. a town of firsts but most of all.. the town me and my best friend grew up in.. she never left.. never got out.. she works in the local macca's.. her dreams too far to reach these days..nothing's like i remembered.. so this is inspired from Daughtry's song "Home" and my recent adventures.. Please enjoy.. oh and feel free to leave some critique..

_________________________


Bright lights, big cities!
The roads only ran in one direction:
away from this one-horse town.
Feet hit the ground running,
the smell of burnt rubber following
that cloud of dust in my wake-
and I never stopped to look back.

I had all these grand dreams, baby.
Clamoring for my attention,
complicating my direction,
stealing my affections.

Spent too much time in the alley
with that rusted fire escape above.
It's a wonder it never fell on our heads
as the breeze blew straight off the waterfront
carrying with it the smell of exhaust,
teasing freedom with every tainted breath.
I vowed to you that we'd get out of this
blue collar rat race town someday-
but I never stopped to look back.

I had all these places to see, baby.
Greener pastures to christen,
with roar of the engine,
a man with a mission.

Never expected fate would retaliate.
Left with a bang, in a blaze of glory
only to return with a muted whimper.
Empty pockets and a gas tank to match
in that same beater car you remember.
The wind still blows off the waterfront.
The tires eat up the familiar miles.
Heartbroken to find our Jenny's is a Starbucks.
Time marches on, changing the face of our landscape-
and I'm afraid to come back.

I was a misguided fool, baby.
Sun like a fiery omen,
burning eyes wide open,
still dreaming of the ocean.

Through the open window I can see our alley.
Those bricks we chipped our initials into,
under the shadow of that rusted metal.
It never fell down like we did.
It never ran in the face of judgement.
It never pretended to be something it wasn't-
pseudo-cool with a James Dean pose.
Meet your eyes across a gulf of time and space,
and see them come alive in your smiling face.
Nomadic wanderlust shrivels and dies.
Whisper my truth, muted by that loving look
as I hold out that bottle of Queensland sand:
It's good to be back...
home.