broken_smile1469
Member
since 07-02-2006
Posts 104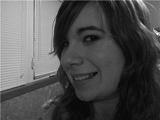 | | |
| --- | --- |
| 0 posted 05-05-2010 09:25 PM | |
---
the darkness, it won't go away.
i want to get out, and escape
this horrendous world in which i live
the smile i keep having to fake.

I'm not like the rest.
I don't see the world the same.
I see the beauty, i want it.
everyones to blame.

I try to be beautiful.
cliche as opposed to unique.
still my mind floats away
and all anyone does is critique

the way i look.
the way i dress.
will it ever be enough?
i'm sick this nonsense.

I'll just lay here.
get lost within my mind.
where everything's perfect.
my own world, divine.