Just.Another.Falling.Star
Member
since 05-08-2008
Posts 427
Canada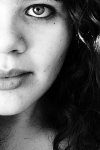 | | |
| --- | --- |
| 0 posted 08-27-2009 05:03 PM | |
---
So, I know this isn't really a poem, but I felt like I needed to write something, and this is what was on my heart today, because I haven't written anything in a very long time, thanks.


_______________________________________________________________
Dear Reader,

Hello, I've been waiting
for you to read this.
For you to care about my feelings,
and see what I have to say.

The fact that you are sitting
in your chair, soaking in the words
tells me how you feel about me.
It shows me your concern.

For quite some time now
I've been clean in every way.
I'm free from my struggles,
but that doesn't mean they're still there.

I've been shown so much love
from everyone I know.
I'm ready to tell all of you
my story.

You see...
I was hurt for a long time.
Nothing could fix it,
and tape my life together again.

I was broken.

There were people I loved
who didn't see my pain.
They didn't notice what I did
to make it go away.

Whether it was one problem
or the next,
they all eventually blended into one
and I couldn't find happiness.

I'd wash away my tears each night
with one simple motion,
and then they'd go down the drain
with the hot shower water.

I'd lie and paint a smile on my face,
just to see who'd look behind my artwork...
to see who'd realize what was going on,
and ask me a serious question.

The funny thing is,
for some strange reason
it all stopped one day,
and I quit for good.

I became happy and free
with a real smile to everyone I met.
I was overjoyed by the simplist things,
and I couldn't tell anyone...

until now.

I've officially broken free
from everything that kept me down.
I'm able to tell you these things,
knowing its for the best.

Thanks for reading this,
I know its not what you expected.
But it means the world to me,
because it took the world to get here.

With all my love,
Julianna<!signature-->

julianna

.:.:~]you clicked your heals and wished for me[~:.:.