Just.Another.Falling.Star
Member
since 05-08-2008
Posts 427
Canada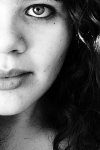 | | |
| --- | --- |
| 0 posted 07-01-2009 07:51 PM | |
---
Sitting here in a swivel chair,
typing as the tears flow.
I think back to the good-old-days
of being an innocent child.

These where the days where
you could blame your brother,
for your own stupid mistakes...
and still get away with it.

Now its a whole new ball park,
you're on your own for good.
There's no one to catch you
when you fall into your regret.

There are mistakes we make
and we have to deal with them.
There are consequences we face,
hoping for a helping hand.

I've fallen into believing I'm ugly,
and worth nothing.
I should know better...
but its hard when thats all you hear.

So now hearing it from someone
I love so dearly,
causes nothing but great pain.
Will you love me?

I want you to know who I am,
behind what you really see.
I need you to love me,
and understand my mistakes.

I am broken,
I've been beaten.
I'm a failure.
I'm that wallflower.

I need you to love me...
I need you to love me...
I need you to love me...

Will you show me respect?
Will you be my friend when I need it?
Will you rescue me?
Will you love me?
<!signature-->

julianna

.:.:~]you clicked your heals and wished for me[~:.:.